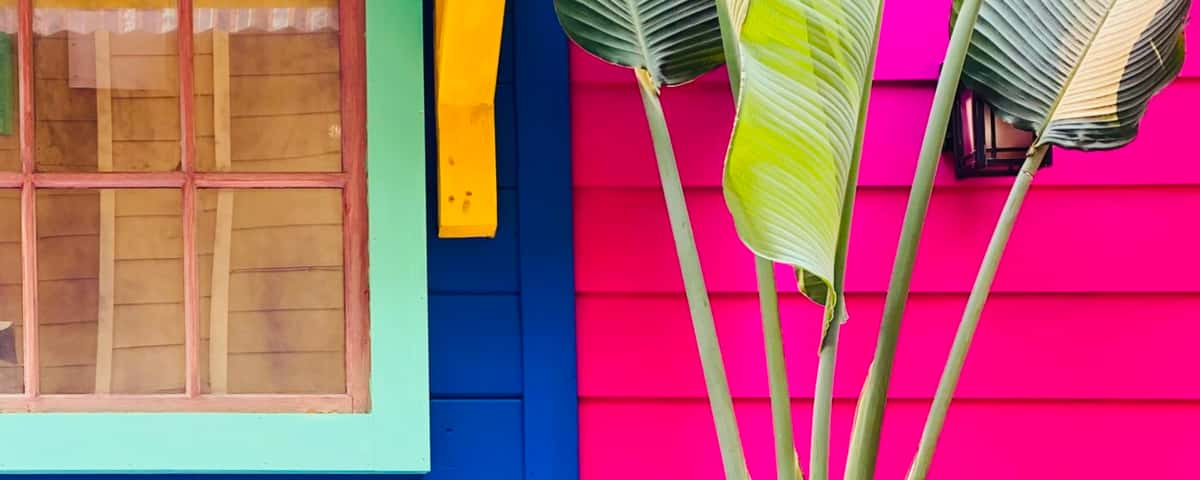 Press
Cholita Linda Introduces Latin Street Food to Alameda
Alameda Magazine
Cholita Linda is known for its delicious fish tacos, though fans like its other dishes, too. The Park Street outpost offers refined, budget-friendy, Peruvian-accented fast-casual cuisine with stellar Baja tacos.
Best Fish Tacos in California (2018)
USA Today 10Best
The fish taco, a deceptively simple dish, has its origins in Baja, Mexico, though several fishing villages – San Felipe and Ensenada among them – take credit for the street food now wildly popular up and down the California coast.
Best Fried Fish Tacos
East Bay Express
The Bay Area's taquerias offer many great grilled-fish taco dishes, but it can be surprisingly challenging to find a well-crafted fried-fish taco. Fortunately for Oakland, the chefs behind Cholita Linda, which started as a mobile food vendor, opened up a brick-and-mortar shop last spring in Temescal, where they now serve up their brilliant Baja fish tacos that fans previously could only find at farmers' markets and festivals
20 Women-Led Food Businesses You Should Know
KQED
Vanessa Chavez started Cholita Linda at the Jack London Square Farmers Market in Oakland, offering freshly made Baja fish and carnitas tacos and agua frescas. She now owns the wildly popular Temescal brick-and-mortar of the same name, but you can still enjoy her tacos at the waterfront farmers market.
Top 10 Spots for Fish Tacos in San Francisco
SF Eater
This taco outpost pops up at farmers markets around town, and it's a surefire bet at Sunday's Presidio Off the Grid. The fried tilapia taco is topped with plenty of shredded cabbage, cilantro, and a creamy sauce that's best accompanied with an agua fresca.
Family, heritage infuse dishes at Cholita Linda
NOSH
The first time Cholita Linda's Vanessa Chavez and Murat Sozeri came to sell their food at the Jack London Square farmers market in 2008, they were totally unprepared. They brought no ticket pads, so they had nothing on which to write orders. They didn't think to bring change. In quickly writing the menu, Chavez wrote "spit tacos" rather than "spit-roasted tacos." And they neglected to bring a thermometer for the oil, meaning it was either too hot or too cold, and their fried items all came out either over- or under-cooked.
The Big Eat Oakland: 50 Things to Taste Before You Die
7x7
After years of putting together the annual Big Eat San Francisco, in 2014 we expanded our famous culinary listicle across the Bay Bridge. From the chilaquiles at Grand Lake Kitchen to Hopscotch's Yonsei Oyster, here are 50 things you need to try in the Town before you die.
Cholita Linda's crispy fish tacos are coming to S.F. Ferry Building
SF Chronicle
Cholita Linda, a favorite for Latin American eats in the East Bay, is expanding to San Francisco for the first time with a restaurant inside the Ferry Building

The new restaurant is expected to open this winter in the former Mijita space, one of the building's largest locations at 1,300 square feet with prime waterfront views and its own dedicated patio.
Food Truck Bite of the Week: Line-Caught with Fish Tacos from Cholita Linda
SF Weekly
A long line at a mobile food vendor, as dreaded as it may be, has an irresistible appeal. There is a sense (sometimes misguided) that the lengthy line is an endorsement for the deliciousness of food being served, a populist seal of approval. I often make a concerted and contrarian effort to hit the shortest line, but sometimes curiosity gets the better of me and I file in like a baby duckling.
¡Que Linda!
East Bay Express
At Cholita Linda, Temescal's long-delayed, newly arrived taqueria, the music sounds as if it's piped in straight from some street fair, the walls and counters are painted brilliant pastels, and the room seems impossibly bright (thanks to all the skylights) even on the grayest, gloomiest day. Leafy tropical plants and a faux balcony make you feel as though you're eating in an outdoor courtyard — and if you're craving the real thing, you'll find an actual courtyard out back.
East Bay Bite of the Week: Baja Fish Tacos at Cholita Linda
SF Weekly
Recently, Cholita Linda finally opened its doors to Temescal after a very long wait building out a bright and festive space on what used to be a drab stretch on Telegraph. Until the brick and mortar came into being, Cholita Linda existed only as a popular mainstay at Off The Grid and the Temescal Farmers' Market on Sundays, a spot that quickly grew notorious for its Baja-style fish tacos.
City to Watch: Oakland Rising
National Geographic
And in Old Oakland, the Friday farmers market continues to be a launchpad for local talent (many of Oakland's most popular places, like Bakesale Betty and Cholita Linda, got their start here), with current stand-out stall Flour Chylde Bakery serving up delicious gluten-free treats.
Cholita Linda is Now an All-Day Taco Shop
TastingTable.
Now that Cholita Linda is open, the crowds swell to the brick-and-mortar at noon and six o'clock, leaving their totes filled with carrots and kale at home. The restaurant is designed for daylight savings time, with windows as tall as giraffes and a dining room laid out like picnic grounds.
From Farmers' Market Favorite to Brick-and-Mortar Business
Edible East Bay
Oakland local Vanessa Chavez, 32, grew up eating fresh, flavorful, often homegrown food in a multigenerational family of multicultural heritage who valued mealtimes. "A meal was an experience, something to come together and share, and the food was the main event," says Chavez, raised by a Peruvian-Chinese mother who grew produce and a Cuban-Mexican father who fished and hunted. "They passed on their adventurous tastes and joy of cooking and eating well to me."
The Most Crave-Worthy Takeout in the East Bay: Cholita Linda
The Bold Italic
From farmers markets across the Bay Area to their Oakland and Alameda restaurants, Cholita Linda has been quintessential East Bay eatery since 2008. It serves Latin American fare — pulling family influence from owners Vanessa Chavez and Murat Sozeri's heritage (Peru, Cuba, Mexico) — while expressing the vibrant diversity of the East Bay and Bay Area in general.
Cholita Linda brings its pan-Latin comfort food to Alameda
The Mercury News
The pan-Latin restaurant famed for its fish tacos has been open at 1337 Park Street since August 24. Whether or not you live on the island, you'll be willing to cross a bridge or zoom through a tube for their Latin American street fare, which includes spit-roasted pollo al pastor, savory pulled pork Cubano sandwiches, pescado fritos plates and crave-worthy sangria that has been packing their brightly-colored Oakland location since it opened in 2014.
Celebrating Bay Area Women Chefs on International Women's Day
KQED
In honor of International Women's Day, let's raise a toast to pop-up sellers who make it to brick-and-mortar businesses, like Vanessa Chavez of Cholita Linda in Oakland and Veronica Salazar of El Huarache Loco in Larkspur Landing.
The Restaurants Offering Takeout, Delivery, and Merch to Support Now
W Magazine
Like all restaurants specializing in dine-in, Cholita Linda's locations in Oakland and Alameda have now shifted to fulfilling takeout and delivery orders only. No problem—the fish tacos, delicate and bright, topped by Cholita Linda's signature orange sauce; and its hearty asada sandwich, are still on the menu, ready for your consumption.
2019 Readers' Poll Winners: Restaurants & Bars
East Bay Express
Best $15-or-Less Dinners
Cholita Linda

4923 Telegraph Ave., Oakland,
510-594-7610, CholitaLinda.com
The 13 Best Tacos in SF
Thrillist
You won't find better fish tacos in the bay (or on the land masses around it) than the ones at Oakland-based Cholita Linda. The exceptionally fresh fish (usually tilapia) is well-seasoned, firm, and perfectly fried, resulting in a shatter-crisp crust. There's no greasiness, sogginess, or other -esses that immediately render fish tacos subpar and disappointing, and the toppings are on point, too -- the fish is simply dressed with a bright and crisp cabbage slaw, spicy salsa roja, and a little bit of crema for richness.
19 Great Tacos to Try in San Francisco
SF Eater
If you're wondering what to order at Cholita Linda, all of the dishes are excellent, but the crispy, Baja-style fish taco is the standout. The crispy fish, topped with cabbage slaw and a crema can't be beat, now come paired with views of the water at the restaurant's Ferry Building location.
New Restaurant Openings in the San Francisco Bay Area
SF Eater
Cholita Linda opened quietly in the Ferry Building in the beginning of November, a rep for the food hall has confirmed. With existing locations in Oakland and Alameda, the restaurant is known for its Latin American street food, including Peruvian, Cuban, and Mexican fare, and this new outpost appears to now be serving Baja fish tacos and meaty Cubano sandwiches in a colorful space. It's taking over the former Mijita location from star chef Traci Des Jardins, who left behind a big empty space with bay views, as well as a craving for good tacos.
SF Ferry Building's five new food businesses you must try
The Mercury News
Founded by Vanessa Chavez and Murat Sozeri in 2008, Cholita Linda began as a stand at Oakland's Jack London Square farmers market before opening two brick-and-mortar locations in Alameda and in Oakland's Temescal neighborhood. Look for a menu of Mexican and Cuban favorites made with fresh, local ingredients, including Baja fish tacos, Cubano sandwiches, aguas frescas and craft cocktails.
Ferry Building to welcome four new vendors in coming weeks
San Francisco Business Times
Cholita Linda started as a stand at Oakland's Jack London Square Farmer's Market in 2008 from founders Vanessa Chavez and Murat Sozeri, and has opened two brick-and-mortars in Oakland's Temescal neighborhood and in Alameda. Its menu includes tacos, hot-pressed sandwiches, salads, aguas frescas and cocktails in the spirit of Chavez's Mexican, Peruvian and Cuban background.
Here Are the Winners of The Bold Italic's 2020 Awards
The Bold Italic
The Most Crave-Worthy Takeout in the East Bay: Cholita Linda
East Bay's favorite fish tacos are coming to the Ferry Building
SF Gate
In Oakland's Temescal neighborhood, fish taco fanatics fill the Telegraph Avenue sidewalk every day, waiting patiently for their dinnertime fix from Cholita Linda. Now, the popular Latin American restaurant is bringing its fan-favorite crispy fish tacos to San Francisco's Ferry Building.
Celebrate Cinco de Mayo with Mayo with Mexican food and margaritas for takeout and delivery
7x7
Known for its Latin American street fare, Cholita Linda is open for pickup and delivery in both Oakland and Alameda. Order the signature Papito, a steak and plantain sandwich; carne asada and tacos al pastor; and aquas frescas.
The 5 best spots to score tacos in Oakland
Yahoo News
Craving tacos?
Hoodline crunched the numbers to find the top taco outlets in Oakland, using both Yelp data and our own secret sauce to produce a ranked list of where to fulfill your urges.
Your guide to the 4 most popular spots in Oakland's Temescal neighborhood
Hoodline
This local franchise has one other area location. The pan-Latin fast-casual restaurant is known for its fish tacos, but Yelpers also recommend the al pastor tacos as well as sides like the yucca fries and plantains.
Around town with Allison: Let's taco 'bout Cholita Linda
The Daily Californian
In the Temescal neighborhood of Oakland sits a vibrant restaurant that serves mouthwatering Latin American street food. Cholita Linda, a local favorite, blesses the Bay Area with chef Vanessa Chavez's tasty concoctions. I'm talking phenomenal fish tacos, Cuban sandwiches, delicious plates, and let's not forget about the refreshing aguas frescas.
A Modern Guide to Temescal: Oakland's Go-to for Indie Shops, Global Cuisine + Quirky Dive Bars
7x7
Chances are that you're already familiar with the delights of Temescal Alley. But while you're making your way over for soft serve and handmade jewelry, don't neglect the other shops and restaurants making this North Oakland neighborhood such a charming locale. From vintage wares to Korean barbecue to stiff drinks, Temescal offers a little something for everyone.
Oakland's Top Chef Cook 3 Nights to Remember at 7x7 Big Eat Pop-Up
7x7
For three nights in mid May, the sun shone through the windows of four-month-old Gastropig in Uptown Oakland, where owners Ann Thai and Loren Goodwin welcomed some of The Town's hottest chefs who came to serve their finger-licking bites from 7x7's Big Eat Oakland 2017.
Mid-Week Menu: The Wolf is Open, Encuentro is Closed, and Cholita Linda is Coming to Alameda
East Bay Express
It looks like Cholita Linda will be adding a second location after all: Berkeleyside Nosh reports that the owners have signed a lease on the former Flavors of India spot at 1337 Park Street in Alameda.
Best Bay bites under $50, according to Reddit
SFGATE
We all know the Bay Area is expensive, but when it comes to food, we also know how to get the best bang for our buck.
Where to Go For Fish Tacos? 6 Spots in Oakland and Berkeley
KQED
Cholita Linda began as a stand at local farmers' markets, serving only a few taco choices and some aguas frescas, and is now also a brick-and-mortar Mexican/Cuban restaurant in Temescal that serves one of the best fried fish tacos in town. While the fish is tilapia, it's a huge chunk, lightly battered and flash-fried, tucked into a La Finca tortilla and smothered in slaw and topped off with cilantro and crema. The sauce of choice is a salsa roja, a creamy, tomato-based chile sauce that is the secret recipe of the owner's mother. For good measure, there's habanero sauce on the table.
A San Francisco Food-Centric Bucket List for Gourmets, Gourmands, and Sourdough Lovers
Marin Independent Journal
Cholita Linda serves up Latin American street-food favorites at the Ferry Building Marketplace.
National Taco Day: Best tacos in the Bay Area, according to Yelp
KRON4

6. Cholita Linda, Oakland
10. Cholita Linda, Alameda
Food Hall Reborn: The Standard Guide to the Ferry Building Marketplace
The San Francisco Standard
Vanessa Chavez's Cholita Linda began as a Jack London Square farmers market booth selling tacos and aguas frescas and has since grown into three brightly-colored brick-and-mortar locations. Everything is made from scratch at Cholita Linda—don't miss their crispy fish tacos.